2021 CHAPTER OF THE YEAR OUT OF 75 CHAPTERS
NATION-WIDE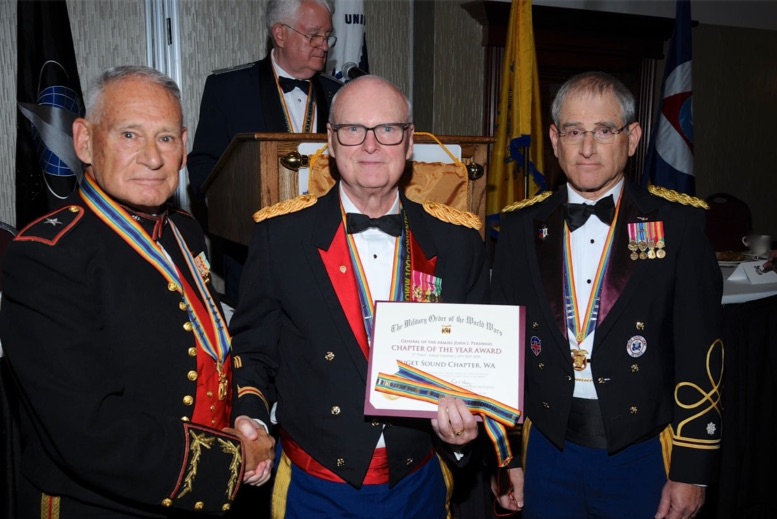 Puget Sound Chapter Commander Heinz Haskins accepts the Military Order's Chapter of the Year Award at the National Convention in Detroit, MI in August, 2021. Chapter companions worked as a team "Serving Youth, Veterans, and Community" over the last year.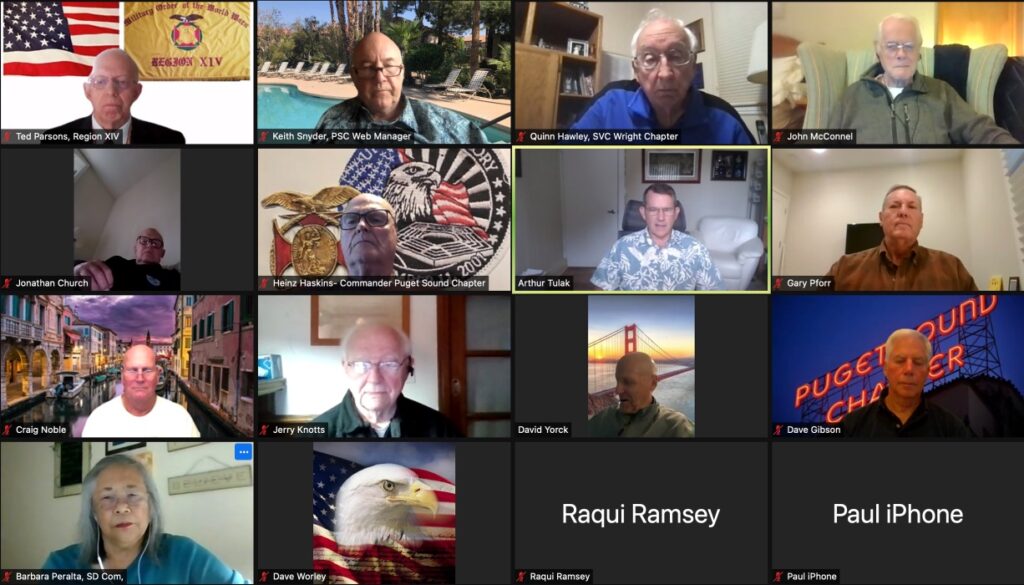 The Division 14 Conference on October 23rd had four Puget Sound Chapter members in attendance, or 25% of the attendees. John McConnel, Heinz Haskins, Dave Gibson, and Keith Snyder.
Being a MOWW Companion is more than wearing a membership pin. It is about who we are, who we serve, and what we accomplish together in keeping with the Preamble to the MOWW Constitution and the Strategic Goals of the MOWW Strategic Plan. We are Companions who love and serve our nation and all its peoples by our collegial, volunteer service with fellow Companions and others.